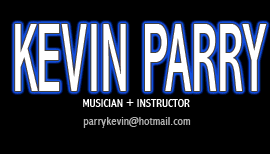 SONG LIST
A Little Help from my Friends
After Midnight
All Along the Watchtower
Allison
All Shook Up
Amie
And it Stoned Me
Angel from Montgomery
A Pirate looks at 40
Athens County
Back in the USSR
Bad Moon Rising
Beast of Burden
Before you Accuse Me
Behind Blue Eyes
Bertha

Better Together
Big Boss Man
Big River
Big Yellow Taxi
Black Magic Woman
Black Muddy River
Blackbird
Blue Moon
Blue Sky
Blue Suede Shoes
Bobby McGee
Boppin' the Blues
Born on the Bayou
Blvd of Broken Dreams
Box of Rain
Breathe
More...
LESSONS
Kevin Parry offers guitar lessons as well as electric bass, drums, and mandolin. For detailed lesson schedules, please call Kevin at 802-257-7428.
Lessons are held at Kevin's studio near downtown Brattleboro, VT.