Kevin Parry, based in Southern Vermont, is one of New England's premier musicians and music instructors.
He is a regular performer in Southern Vermont, appearing at such places as The Station Taproom at Mount Snow, The Grafton Inn in Grafton, VT, The Whetstone Station in Brattleboro, and The Last Chair in West Dover, VT.
He has played at numerous concerts and venues in Connecticut, Maine, Vermont, Massachusetts and New Hampshire. For more than 30 years, he has hosted Vermont's longest running Open Mic. Kevin currently runs Open Mic at the River Garden Marketplace in Brattleboro on Mondays from 6-8 p.m.
Kevin performs solo and also plays in several bands including Three Way Street which specializes in bluegrass and swing, American Pop, which offers rock and roll for dancing and listening, and Classic Country which specializes in C&W standards. During the winter months Kevin resides near St. Augustine, Florida where he plays lead guitar with The Instigators.
Kevin specializes in singing the classic tunes of the 60's, 70's, and 80's as well as traditional blues, country and bluegrass. He plays both acoustic and electric guitar, slide guitar, mandolin and harmonica. He is always willing to take requests and has a working song list of over 400 songs!
Kevin's music has been inspired by such legends as Jorma Kaukonen, Taj Mahal, Ry Cooder, Eric Clapton, B.B. King, Jerry Garcia, John Fogerty, Duane Allman, Jimi Hendrix and many others.
In addition, Kevin Parry offers private lessons in guitar, electric bass, drum set, and mandolin.
Kevin is the producer of the "Summer Concerts in the Park" series in West Dover, VT, the home of Mount Snow. More info is available at www.doververmont.com. He is also the musical director for The Guilford Fair in Guilford, Vermont.
To contact Kevin Parry please e-mail
parrykevin@hotmail.com
.
Scroll down to listen to audio samples of Kevin Parry's performances. Additionally, videos can be seen on the Videos page.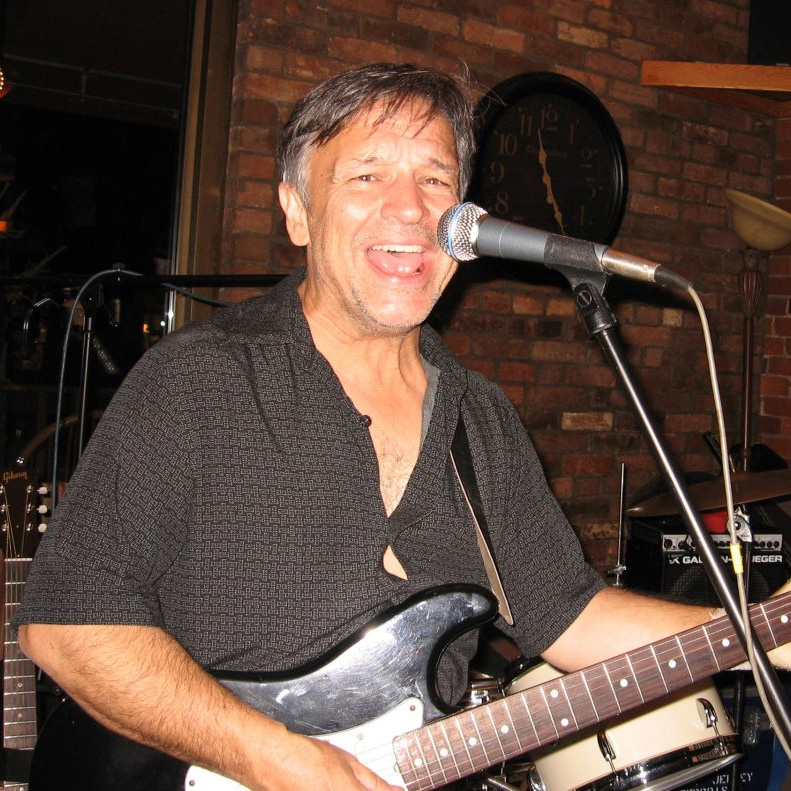 Musical Equipment
Kevin plays a variety of electric guitars including a Fender Telecaster, Fender Stratocaster, Gibson Les Paul and Gibson Herb Ellis. He plays them through a vintage Fender Vibrolux Reverb amplifier, a Fender Blues Junior and a Quilter Aviator.
His acoustic guitars include a Gibson LG-3, Gibson J-45 and Republic Resophonic. He plays a Gibson A-2 mandolin.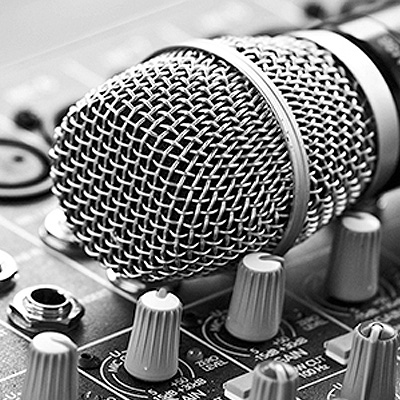 Kevin Parry - Fishing Blues
Kevin Parry - Hit the Road Jack
Kevin & the Surfcasters - Honky Tonk
American Pop - Kansas City
Cool Fish - Jesus on the Mainline
Three Way street - Mabeline
Kevin Parry - I Fought the Law
Kevin & the Surfcasters - The Fish
Cool Fish - Little Red Rooster
Classic Country - Hot Rod Lincoln
Kevin Parry - Twenty Flight Rock
Kevin Parry - Pink Cadillac
Kevin Parry - Nobody Knows You
| | |
| --- | --- |
| · A Boy Named Sue | · A Little Help From My Friends |
| · A Pirate Looks At 40 | · After Midnight |
| · Against The Wind | · Alberta |
| · All Along The Watchtower | · All Shook Up |
| · Allison | · Amie |
| · And It Stoned Me | · Angel From Montgomery |
| · Artichoke song | · Atlantic City |
| · Back In The USSR | · Bad Moon Rising |
| · Beast Of Burden | · Before You Accuse Me |
| · Behind Blue Eyes | · Bertha |
| · Better Together | · Big Boss Man |
| · Big Old Jet Airliner | · Big River |
| · Big Yellow Taxi | · Black Magic Woman |
| · Black Muddy River | · Blackbird |
| · Blue Moon | · Blue Suede Shoes |
| · Bobby McGee | · Born On The Bayou |
| · Boulevard Of Broken Dreams | · Box Of Rain |
| · Breathe | · Bring It On Home To Me |
| · Brokedown palace | · Brown Eyed Girl |
| · Brown Eyed Women | · Bye Bye Love |
| · California Sun | · Call Me The Breeze |
| · Can't find my way home | · Can?t Buy Me Love |
| · Candyman Blues | · Carolina In My Mind |
| · Carwash Blues | · Casey Jones |
| · Cassidy | · Cats In The Cradle |
| · Cecelia | · Center Field |
| · Chain of Fools | · Chains |
| · Charlie On The MTA | · Cheeseburger In Paradise |
| · Cinnamon Girl | · City Of New Orleans |
| · Cleaning Windows | · Cocaine |
| · Come Into My Kitchen | · Come Monday |
| · Come Together | · Corrina |
| · Cotton Fields | · Country Roads |
| · Cover Of A Rolling Stone | · Cowgirl In The Sand |
| · Crazy | · Crazy little thing called love |
| · Crazy Love | · Crazy Mama |
| · Crocodile Rock | · Crossroads |
| · Cruel to be kind | · Daniel |
| · Danny's Song | · Dark Side Of The Moon |
| · Darlin' Be Home Soon | · Darlin' You Send Me |
| · Dead Flowers | · Deal |
| · Deep Elum Blues | · Deep River Blues |
| · Desperado | · Different Drum |
| · Dirty Water | · Dixie Chicken |
| · Dock Of The Bay | · Doctor My Eyes |
| · Domino | · Don't Be Cruel |
| · Don't Let Go | · Don't Mess Around With Jim |
| · Don't Think Twice | · Down On The Corner |
| · Down Under | · Dream Dream Dream |
| · Drift Away | · Dust In The Wind |
| · Early In The Morning | · Easy Chair |
| · Edmund Fitzgerald | · Eight More Miles to Louisville |
| · Eve Of Destruction | · Everybody's Talkin' |
| · Evil Ways | · Father And Son |
| · Feelin' Alright | · Fifty Ways To Leave Your Lover |
| · Fins on a Cadillac | · Fire |
| · Fire And Rain | · Fire On The Mountain |
| · Fishin' Blues | · Folsom Prison Blues |
| · For What Its Worth | · Four And Twenty |
| · Franklin's Tower | · Friend Of The Devil |
| · Friends In Low Places | · Georgia On My Mind |
| · Get Back | · Get Off of My Cloud |
| · Get Rhythm | · Get Together |
| · Gimme Shelter | · Girl From Ipanema |
| · Give It Up | · Glendale Train |
| · Goin' up the Country | · Good Lovin' |
| · Ground Control To Major Tom | · Guilty |
| · Hallelujah | · Hallelujah I Love Her So |
| · Hand Jive | · Happy Together |
| · Harvest Moon | · Have You Ever Seen The Rain |
| · Heard It Through The Grapevine | · Heart Of Gold |
| · Heart Of Saturday Night | · Heartbreak Hotel |
| · Hello Mary Lou | · Help me make it through the night |
| · Here Comes My Baby | · Here Comes The Sun |
| · Hesitation Blues | · Hey Good Lookin' |
| · Hey Hey My My | · Hey Joe |
| · Hickory Wind | · High Heel Sneakers |
| · Hit The Road Jack | · Honky Tonk |
| · Honky Tonk Man | · Honky Tonk Women |
| · Hoochie Coochie Man | · Horse With No Name |
| · Hot Rod Lincoln | · Hotel California |
| · House At Pooh Corner | · House Of The Rising Sun |
| · How Sweet It Is | · I can't be satisfied |
| · I Fought The Law | · I got Stung |
| · I Hear You Knocking | · I Knew the Bride |
| · I Know You Rider | · I Saw Her Standing There |
| · I Second That Emotion | · I Shot The Sheriff |
| · I Should've Known Better | · I Walk The Line |
| · I Won't Back Down | · I've Just Seen A Face |
| · Iko Iko | · Imagine |
| · In My Life | · In The Summertime |
| · Into The Mystic | · It Ain't Me Babe |
| · Its Another Saturday Night | · Jailhouse Rock |
| · Jamaica Farewell | · Jambalaya |
| · Jeremia Was A Bullfrog | · John Barleycorn |
| · Johnny B. Goode | · Kansas City |
| · Kansas City Blues | · Keep On Truckin' Mama |
| · Keep The Customer Satisfied | · King Of The Road |
| · Kodachrome | · L.A. Freeway |
| · La Bomba | · Lady Madonna |
| · Landslide | · Lay Down Sally |
| · Lay Lady Lay | · Layla |
| · Lazy Bones | · Leader Of The Band |
| · Lean On Me | · Leaving On A Jet Plane |
| · Leroy Brown | · Let It Be |
| · Like A Rolling Stone | · Little Martha |
| · Little Red Rooster | · Little Wing |
| · Locomotive Breath | · Lodi |
| · Long as I can see the light | · Long Black Veil |
| · Long May You Run | · Lookin Out My Back Door |
| · Love Her Madly | · Love Me Like A Rock |
| · Love Me Two Times | · Love The One You're With |
| · Lucky Man | · Mabelene |
| · Mack The Knife | · Maggie May |
| · Mama Tried | · Man Of Constant Sorrow |
| · Margaritaville | · Me And Julio |
| · Me And My Uncle | · Memphis |
| · Mexico | · Midnight Hour |
| · Midnight Special | · Mighty Quinn |
| · Miss American Pie | · Moondance |
| · Moonlight In Vermont | · Moonshadow |
| · Mother And Child Reunion | · Mother's Little Helper |
| · Mr. Bojangles | · Mr. Tambourine Man |
| · Mrs. Robinson | · Mustang Sally |
| · My Back Pages | · My Best Friend?s Girl |
| · My Girl | · My Love Don?t Give Me Presents |
| · My Old School | · Mystery Train |
| · Nadine | · Needle And The Damage Done |
| · Night Moves | · No Woman No Cry |
| · Nobody Knows You When You're Down and Out | · Norwegian Wood |
| · Not Fade Away | · Nowhere Man |
| · Ode To Billie Joe | · Oh Blah Dee |
| · Old 55 | · Old Time Rock And Roll |
| · On The Road Again | · One After 909 |
| · One Block Away From Easy Street | · One Toke Over The Line |
| · Operator | · Ophelia |
| · Pancho And Lefty | · Paperback Writer |
| · Peace Train | · Peaceful Easy Feeling |
| · Peepin' And Hidin' | · Peggy O |
| · People Are Strange | · Piano Man |
| · Pink Cadillac | · Poor Boy |
| · Poor Poor Pitiful Me | · Poor Side of Town |
| · Pride And Joy | · Proud Mary |
| · Raincoat in thr River | · Rainy Day Women |
| · Ramblin' Man | · Rave On |
| · Red House | · Red Shoes |
| · Redemption Song | · Redneck Friend |
| · Return of the Grievous Angel | · Revolution |
| · Ring Of Fire | · Ripple |
| · Roadhouse Blues | · Rock And Roll Music |
| · Rock Around The Clock | · Rocket Man |
| · Rocky Mountain Way | · Rocky Raccoon |
| · Roll Over Beethoven | · Rollin' and Tumblin' |
| · Romeo And Juliet | · Route 66 |
| · Ruby Tuesday | · Runaround Sue |
| · San Francisco Bay Blues | · Satisfaction |
| · Save the last dance for me | · Scotch And Soda |
| · Sea Cruise | · Shanty |
| · She Belongs To Me | · She Came In Through The bathroom window |
| · She Thinks I Still Care | · Shelter from the storm |
| · Ship Of Fools | · Short People |
| · Shower The People | · Sittin' On Top Of The World |
| · Sitting In Limbo | · Six Days On The Road |
| · Slip Sliding Away | · Sloop John B. |
| · Slow Ride | · Some Kind of Wonderful |
| · Son Of A Son Of A Sailor | · Southern Cross |
| · Spooky | · Squeeze Box |
| · Stage fright | · Stagger Lee |
| · Stand By Me | · Statesboro Blues |
| · Stealin' | · Steamroller |
| · Stormy Monday | · Stuck In The Middle With You |
| · Subterranean Homesick Blues | · Sugar Mountain |
| · Sugaree | · Sultans Of Swing |
| · Summertime | · Summertime Blues |
| · Sundown | · Sunshine |
| · Sunshine Superman | · Suzie Q. |
| · Sweet Baby James | · Sweet Caroline |
| · Sweet Home Alabama | · Sweet Home Chicago |
| · Sweet Melissa | · Sympathy For The Devil |
| · Take It Easy | · Take it to the limit |
| · Take Me To The River | · Take The Money And Run |
| · Takin Care Of Business | · Taxi |
| · Teach Your Children | · Tears In Heaven |
| · Tell everybody I know | · Tenth Avenue Freeze Out |
| · Tequila Sunrise | · That'll Be The Day |
| · That's All Right Mama | · The Ballad of John and Yoko |
| · The Boxer | · The Gambler |
| · The Joker | · The Letter |
| · The Night They Drove Old Dixie Down | · The Race Is On |
| · The Shape I'm In | · The Thrill Is Gone |
| · The Times They Are A Changin? | · The Wanderer |
| · The Water song | · The Way You Do The Things |
| · The Weight | · The Wind Cries Mary |
| · These Days | · Thirteen Questions |
| · This Old Cowboy | · Three Little Birds |
| · Thunder Road | · Ticket To Ride |
| · Time In A Bottle | · Tonight The Bottle Let Me Down |
| · Train Kept A Rollin | · Truckin' |
| · Tupelo Honey | · Twenty Flight Rock |
| · Twenty Four Hours At A Time | · Uncle John's Band |
| · Under The Boardwalk | · Up On Cripple Creek |
| · Ventura Highway | · Vincent Black Lightning |
| · Volcano | · Wagon Wheel |
| · Wake Up Little Suzie | · Walkin' After Midnight |
| · Walkin' Blues | · Walkin' The Dog |
| · Waters of March | · We Can Work It Out |
| · Werewolves Of London | · When I'm 64 |
| · When the Levee Breaks | · When Will I Be Loved |
| · Where Are You Going | · While My Guitar Gently Weeps |
| · Whipping Post | · White freightliner |
| · Who Do You Love | · Who'll Stop The Rain |
| · Whole Lotta Love | · Wild Horses |
| · Wild Night | · Wild Thing |
| · Wild World | · Will you still love me tomorrow |
| · Willin' | · Wish You Were Here |
| · Wonderful Tonight | · Wonderful World |
| · Wonderwall | · Wooly Bully |
| · Yellow Submarine | · Yesterday |
| · You Can't Always Get What You Want | · You Don't Love Me |
| · You May Be Right | · You turn me on I'm a radio |
| · You're so vain | · You've Got A Friend |
| · You've Got To Hide Your Love | · Your Cheatin' Heart |
| · Your Mama Don't Dance | · Your Song |
Kevin and the Surfcasters

Released 2020

Track Listing:

1. California Sun/There is a Mountain
2. Honky Tonk
3. The Fish
4. HHere Comes My Baby




Kevin Parry - solo"E"lectric

Released 2017

Track Listing:

1. Before You Accuse Me
2. Hesitation Blues
3. Old Bill Parry
4. Fishing Blues
5. Artichoke Song
6. Statesboro Blues
7. Living on Easy Street
8. Walking Blues

9. Deep River Blues
10. She's the Queen
11. Early in the Morning
12. Come into my Kitchen
13. Born on the Bayou
14. Whole Lotta Love
15. Who Do You Love

Kevin Parry - Whose Roots are These?

Released 2010

Track Listing:

1. Forty One Days
2. Pink Cadillac
3. Who Do You Love?
4. Worried Blues

5. Feelin' Alright
6. Mercy, Mercy, Mercy
7. Tell Old Bill
8. Walkin' My Baby to Work


Kevin Parry - Something Happening Here

Released 2009

Track Listing:

1. Have You Ever Seen the Rain?
2. For What it's Worth
3. I Fought the Law
4. Friend of the Devil
5. The Mighty Quinn
6. Six Days on the Road

7. Drift Away
8. Folson Prison
9. Nobody Knows You
10. Stone River
11. Here Comes My Baby
12. Wish You Were Here